4th May 2024 - 11th May 2024
Dakhla, Morocco 4th to 11th May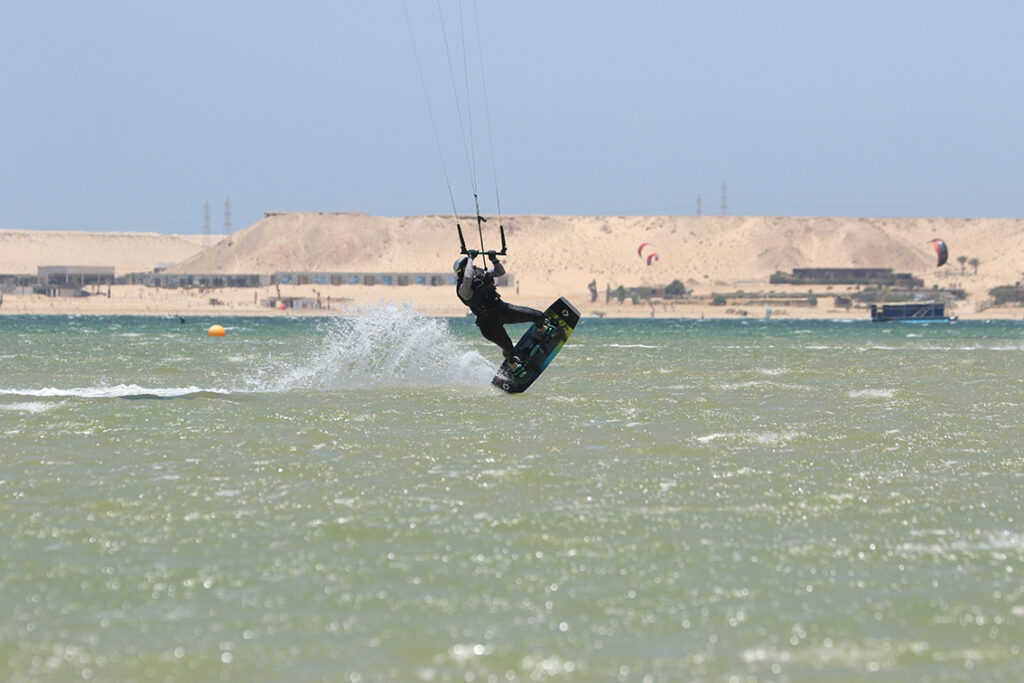 It's high time to get the Dakhla Kite Clinic dates for 2024 inked into your diaries!
Returning to Dakhla is always a pleasure, we've had so much fun there over the years. The atmosphere is like nowhere else, tucked away in the sand dunes, the unimaginable stars at night, mesmerising sunsets, the magical dawn quiet and then there's the top draw kiting, the mixture of amazing spots, the dolphins, we could go on and on – it's a special place for sure and there's more to do than you'd think.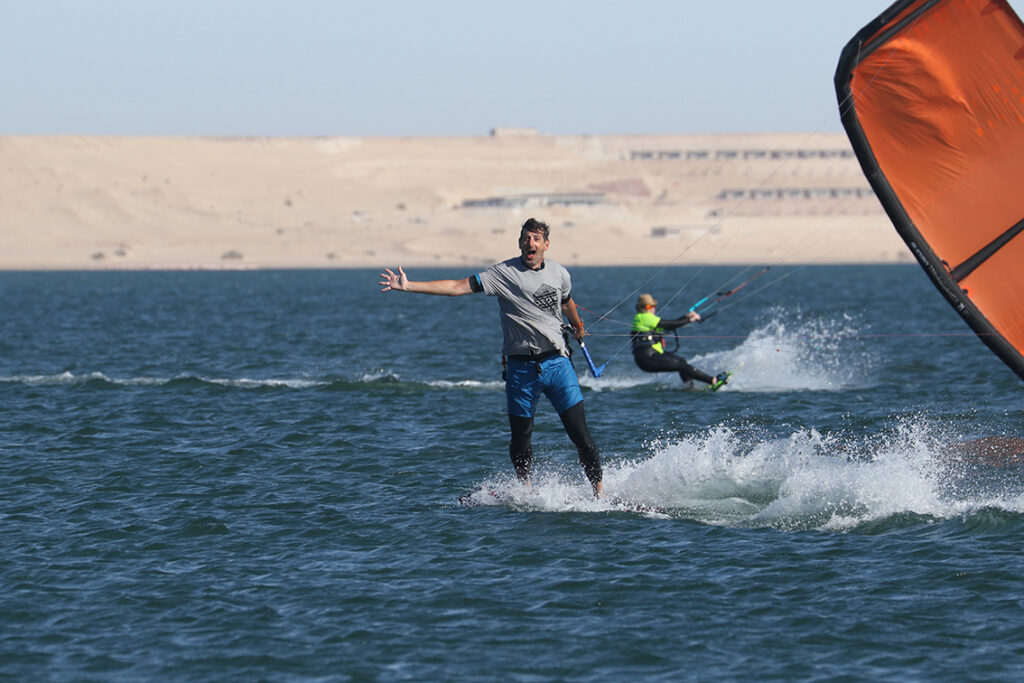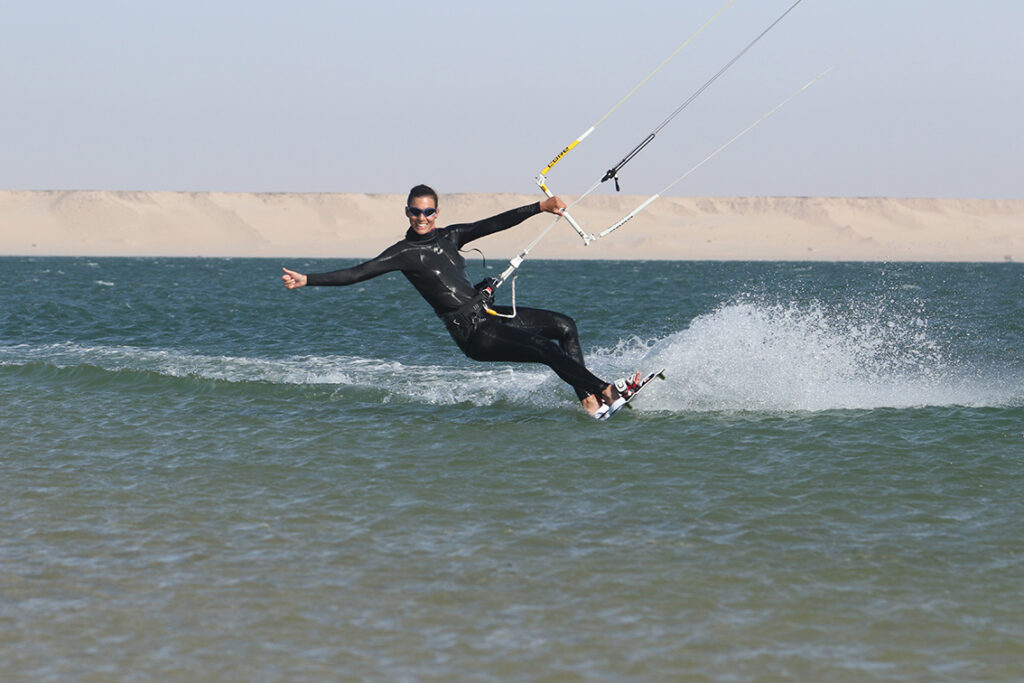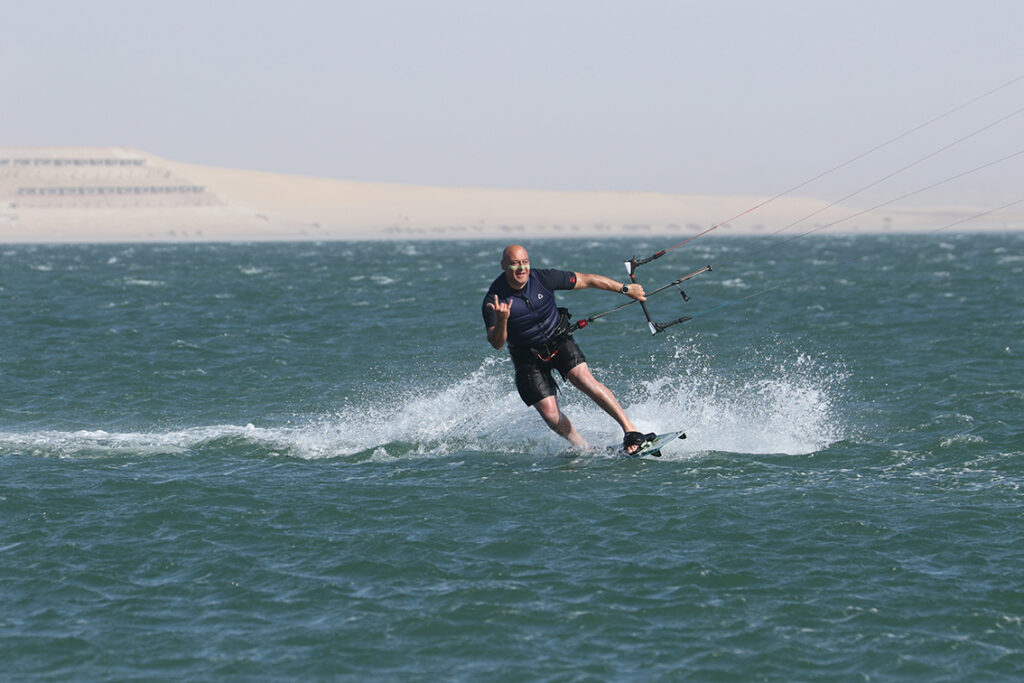 Dakhla clinics prove to be very convivial, so we're guaranteed a good social as well as plenty of fun on the water. The crew at Dakhla Attitude always make us feel very at home.
The clinic will be 6 days of coaching, with 7 nights accommodation, arriving Saturday the 4th May. Coaching starts on Sunday and runs until and including the following Friday, before flying home on Saturday the 11th May. Another opportunity to get yourself polished and primed for the season back home!
As well as the main lagoon in front of Dakhla Attitude we'll be making the most of the much-loved Speed Spot, kilometers of super flat but safely deep water.
Coaching will be the trusted C&K methodology, everything twin tip and flat water surfboard tomfoolery. You'll have plenty of on water coaching, simulator sessions and oodles of the valuable video.
Minimum level required to get the most out of this trip is to be able to water relaunch your kite, upwind body drag back to your board, and get up and ride, preferably up-wind.
Depending where you're coming from, the most direct and simplest flight routes are available with RAM.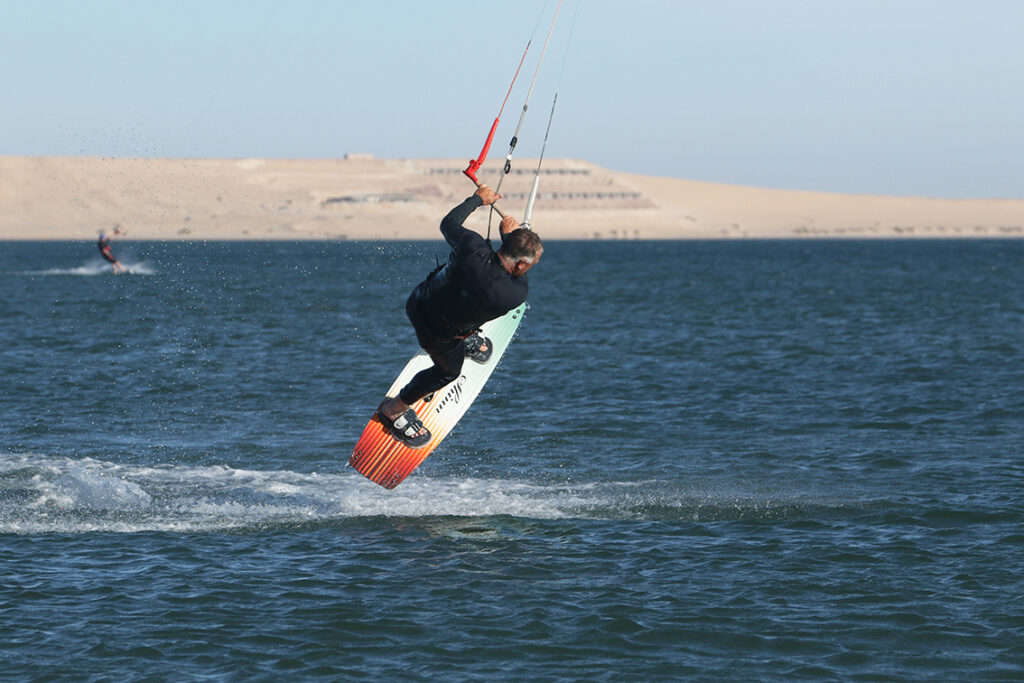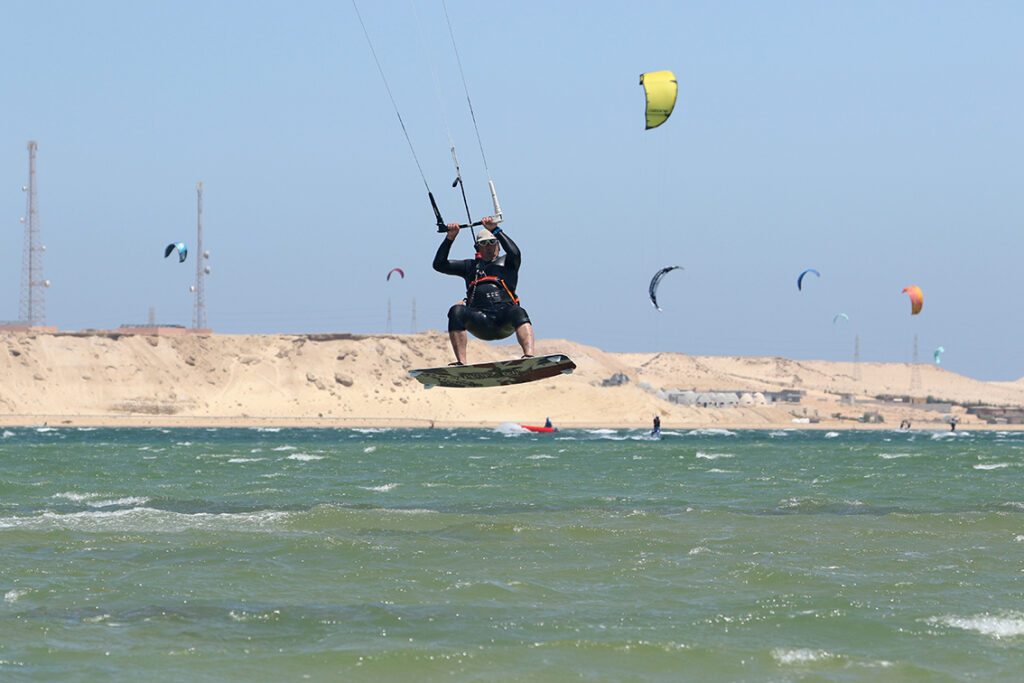 Cost
7 nights full board, 6 days coaching £1095 per person based on two sharing a Dragon Camp Bungalow, including airport transfers.
Single occupancy, depending on availability. £1275
VIP rooms also available on request if you feel like spoiling yourself.
Dakhla Attitude charge an obligatory club fee for the week, which includes storage and rescue.
Extras are beverages from the bar, any spa treatment and extra restaurant offers should you desire.
To book we'll need a £600 deposit and you'll need to book your flight. (Deposits are non refundable unless a replacement can be found).
Any questions please mail or give us a call on +44 7729183233
Please note prices are correct at time of release, but may vary when booking if there are any surprisingly substantial swings in the exchange rate.